The Bedminster Winter Lantern Parade
11 years of celebrating the BS3 community!

Due to Bristol City FC's win over Swansea last night, they will now play West Bromwich Albion on Saturday 28 January, kick off at 3pm, with an expected crowd of 16-19,000. This means that we will be unable to run the Lantern Parade on that date. We will therefore be re-scheduling to Saturday 4 February. We hope that this will not inconvenience you too much – please let me know if there will be any problems. All timings for the day will remain as previously agreed, unless you hear otherwise from us nearer the date.
Our eleventh parade is being planned!
Our Winter Lantern parade will be on Saturday 4th February 2023.
***If*** we can raise the £30,000 budget needed to launch in September 2022 with artists in BS3 schools.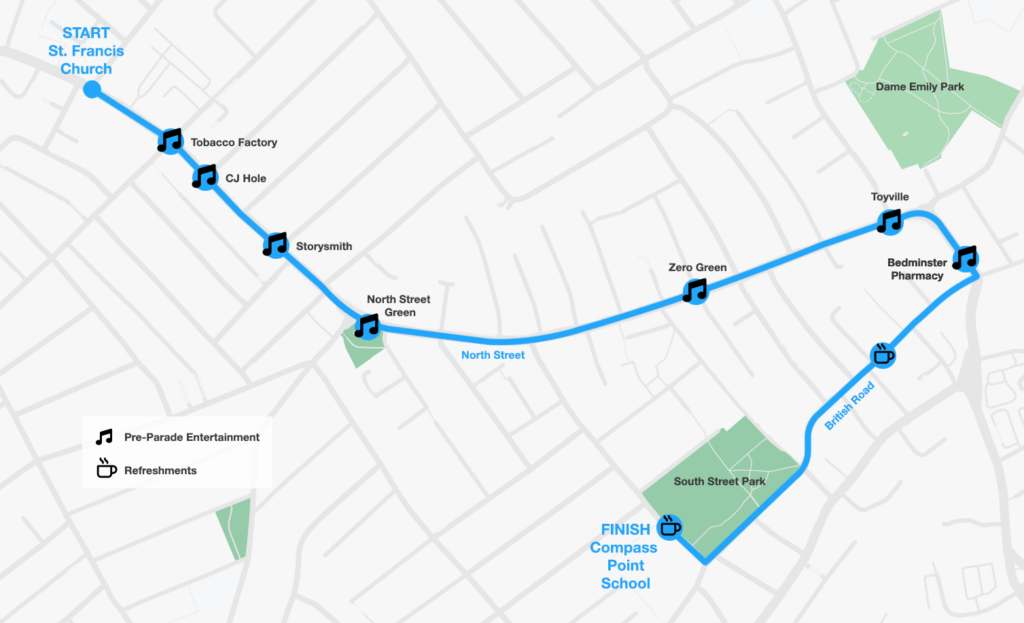 We are a non-profit community project in Bristol BS3, working with schools, residents & businesses over 3 months in the autumn to build thousands of lanterns for the annual parade… and the biggest street party in town!
10 Brilliant Years! To Date!
5000 Visitors
10 Local Schools
An Army Of Volunteers!
Celebrating the creativity, inclusivity and the wonderful spirit of BS3.