Support from these wonderful businesses & organisations means the 2021 BWLP project & parade can happen. Please support them in any way you can.
Our Parade Partner is...Tobacco Factory Enterprises!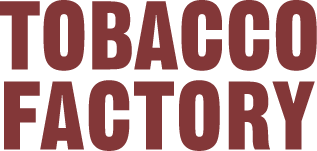 Sending huge thanks to Tobacco Factory Enterprises for their continued support of BWLP – committing to support us now, and into the future.  We're especially grateful during these times.  
The Tobacco Factory café bar is a hub for great food, drink, music and art.  Sunday markets, street
food stalls, festivals and more – it's a fantastic visit for anyone in the area.
The independently run Tobacco Factory Theatres provides a welcoming home for creative adventures and human connection, for incredible theatre and opportunities to learn and exchange ideas.
HERE'S OUR MAJOR SPONSOR!
We are very grateful to Bedminster BID for their continued and long-term support.

Bedminster BID is a business-led initiative to help bring positive change to BS3, by supporting new and existing businesses to make it an even better place to live, work and play with events, programmes, projects and more.   Our aim is to ensure a prosperous future for Bedminster's high streets, the BID champions the area, its businesses and residents. We want to continue to cultivate the prosperity and vibrancy of BS3.
INTRODUCING OUR THREE PARADE CHAMPIONS!
These wonderful CHAMPIONS have supported us for years, and have yet again gone over and above to make the project happen.

Alexander May are an independent estate agency with local staff who are part of your community. We are also a people-first company meaning we love our staff, we love Bristol and we love our communities. Our responsibility is not just to serve the community but to ensure we are adding to the community in a positive way. All our staff have an in-depth knowledge of the property market locally and can assist with property sales, lettings, property management, mortgage advice and new homes sales.

Andrews began in the property business in 1946, and we've been operating in the Southville area since 2010. The Andrews philosophy is all about making life easier for you and we're here to guide you through every step of your property journey. Whether you are selling or letting a property or looking for advice on mortgages, conveyancing or surveys, our team are able to help you through the whole process with confidence.

Here at Barcan+Kirby, we pride ourselves on delivering more than just a legal service. When you instruct one of our solicitors in Bedminster, you'll receive the care and dedication you deserve from a professional whose priority is to make your life easier.  No matter how complex your issue, our team are passionate about helping people from A to B with minimal fuss, so will work round the clock to secure an outcome that meets your needs.
OUR MAJOR SPONSOR IS…BRISTOL CITY COUNCIL!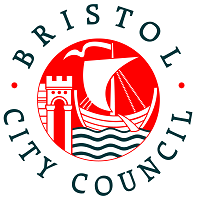 Bristol City Council is the local authority of Bristol, England. The council is a unitary authority, and is unusual in the United Kingdom in that its executive function is controlled by a directly elected mayor of Bristol. Bristol has 35 wards, electing a total of 70 councillors.
INTRODUCING OUR BAND PARTNERS!
These guys make the music happen.  They sponsor one band each, which means our parade can march along to the best soundtrack in Southville!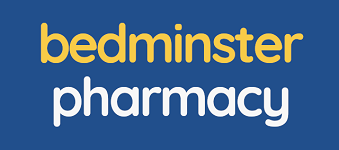 Part of Bristol Travel and Vaccination Clinics, Bedminster Pharmacy is a local multi-award independent family pharmacy. Friendly community champions of healthy living and wellbeing. Alongside NHS and private services, they offer a wide range of childhood and travel vaccinations guaranteeing the lowest possible cost with a price match promise.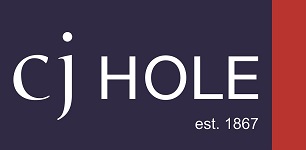 CJ Hole are an independent estate agent and we are proud to sponsor local events like the Bedminster Lantern Parade. We provide expert estate and lettings agency services. Our experienced team are ready to go the extra mile to help you achieve your plans and are passionate about delivering the highest standard of service possible.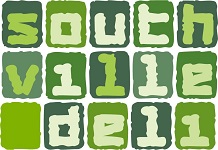 Southville Deli was established on North St in 2001, selling a range of organic & local produced groceries. We've been delighted to be able to support the fantastic Bedminster Lantern Parade since its inception.

Urban Lighthouse is an authentically independent local estate agent, based in & focused on BS3 and the immediate surrounding areas, offering a highly personal service. Director Laurence Irvine will personally oversee the entire process, giving customers the direct benefit of 30 years' experience. We cycle or walk to most appointments, and almost uniquely, give or receive
nothing for recommendations, suggesting only those we feel will offer a great service and genuine value for money.
HERE ARE OUR INTERNATIONAL TWINNING ASSOCIATIONS…
Oh yes, the parade attracts global interest!  These magnificent organisations are supporting us from afar.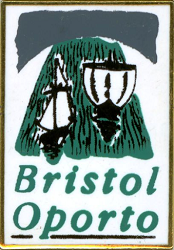 The Bristol Oporto Foundation is the registered charity (no.1027186) of the Bristol Oporto Association (BOA) which manages the official twinning between Bristol and Oporto in partnership with Bristol City Council. Bristol and Oporto were "twinned" in 1984 and share many characteristics. They are of similar size and both are;  Atlantic ports, significant centres of manufacture and regional capitals. The BOA welcomes everyone interested in Oporto and the Portuguese people, language and culture world-wide.
The Bristol Bordeaux Partnership (BBP) is the voluntary association which manages Bristol's oldest twinning in partnership with Bristol City Council. It was established in 1947 in a spirit of peace and reconciliation with the desire to build a stronger Europe and avoid any future catastrophic wars. The BBP develops a range of economic, cultural and educational initiatives each year and welcomes anyone interested in both Bordeaux and France in general.
NOW TO OUR SPONSORS…
These local businesses and organisations have dug deep to formally Sponsor BWLP!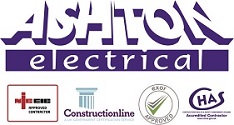 Ashton Electrical is a local family run business, trading for over 25 years, our customers include Local businesses and residents, as well as bigger commercial works. With our team of 20 electricians we carry electrical Testing, Inspecting, portable Appliance Testing, Maintenance and installation works. We are Happy to Sponsor the Bedminster Lantern Parade this year and look forward to this great local event which, is always a pleasure to watch and be part of.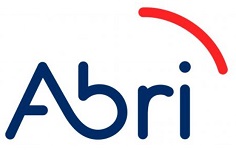 Abri is one of the largest housing providers in the south of England and we're committed to creating thriving communities and empowering lives with our £15m five-year community investment. We work with the community, supporting them to take a leading role in creating change, and making great things happen.

Part of BS3's growing digital economy, Bayes Price specialises in survey data. Offering data collection, analysis, visualisation & insight to market research & business intelligence communities. We believe our sector plays a fundamentally important role in Society, giving millions of people a voice at key moments of high-powered decision making.
FLIP is a vegan shop & deli located at 81 North Street. In our kitchen, we create delicious deli treats for you to take home as well as providing a range of quality sandwiches and hot food items. The shop offers selected items to support great home cooking for vegans and everyone.

The Hen and Chicken is a lively bar in the heart of Southville, Bristol, with crafty drinks, tasty food and great event spaces.

Hunters BS3 was established in 2015 and to this day remains a director lead franchise covering the south Bristol area. With over 40 years experience in the south Bristol housing market we are ideally suited to offer a cost effective, honest approach to moving home.

KWIK MOVE provide a fast, effective, and thorough moving service, our team are happy to help you move home or business. With the help of our home and office removals service in Bristol, Avon, your property move goes smoothly.

St Francis first sprang to life in the 1880's to meet the needs of the new and expanding area of Ashton and Ashton Gate. Serving the community remains a key aim for today's St Francis Church. 'Warmth of Welcome' is a hallmark of the church's style, according to those who visited us from away and join us from our own community.

Toyville
is a family-run shop selling an ever-expanding range of toys, games, and gifts for all ages. Get advice on board games or on that tricky birthday gift for the child who seems to have everything. You can get it gift-wrapped too.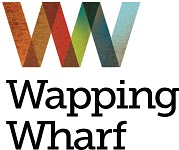 Wapping Warf: an exciting new neighbourhood in the heart of Bristol.  

Workout Ashton is situated on North Street, right in the heart of Ashton, Bedminster and Southville. The gym opened in January 2011 and it has become and integral part of the community ever since.  
It takes a lot of help to make the project happen.  Here are our Supporters and Friends, contributing what they can to help us shine a light this winter.
Our Supporters: Boxe, Bristol Pilates Studio, Caraboo Consultancy, Corks, Creative space, Hopper Coffee, Hugos, IDC, MonPote Homes, Occasion cakes, Rare, R Davies Funeral Director, Storysmith, The Malago, Twig plants, Zara.
Our Friends: Lion stores, Glass Designs, The Pony Bistro, Wyatt & Ackerman, Farahway Arts & Crafts Café.
On behalf of the BWLP Project, the schools, the people of BS3, and the hundreds of children who will get to shine a light this year... thank you, thank you, thank you!
Check out our social for latest news!