Support from these wonderful businesses & organisations means the 2021 BWLP project & parade can happen. Please support them in any way you can.
Our Parade Partner is...Tobacco Factory Enterprises!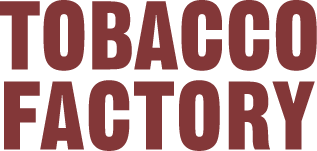 Sending huge thanks to Tobacco Factory Enterprises for their continued support of BWLP – committing to support us now, and into the future.  We're especially grateful during these times.  
The Tobacco Factory café bar is a hub for great food, drink, music and art.  Sunday markets, street
food stalls, festivals and more – it's a fantastic visit for anyone in the area.
The independently run Tobacco Factory Theatres provides a welcoming home for creative adventures and human connection, for incredible theatre and opportunities to learn and exchange ideas.
HERE'S OUR MAJOR SPONSOR!
We are very grateful to Bedminster BID for their continued and long-term support.

Bedminster BID is a business-led initiative to help bring positive change to BS3, by supporting new and existing businesses to make it an even better place to live, work and play with events, programmes, projects and more.   Our aim is to ensure a prosperous future for Bedminster's high streets, the BID champions the area, its businesses and residents. We want to continue to cultivate the prosperity and vibrancy of BS3.
INTRODUCING OUR THREE PARADE CHAMPIONS!
These wonderful CHAMPIONS have supported us for years, and have yet again gone over and above to make the project happen.

Alexander May are an independent estate agency with local staff who are part of your community. We are also a people-first company meaning we love our staff, we love Bristol and we love our communities. Our responsibility is not just to serve the community but to ensure we are adding to the community in a positive way. All our staff have an in-depth knowledge of the property market locally and can assist with property sales, lettings, property management, mortgage advice and new homes sales.

Andrews began in the property business in 1946, and we've been operating in the Southville area since 2010. The Andrews philosophy is all about making life easier for you and we're here to guide you through every step of your property journey. Whether you are selling or letting a property or looking for advice on mortgages, conveyancing or surveys, our team are able to help you through the whole process with confidence.

Here at Barcan+Kirby, we pride ourselves on delivering more than just a legal service. When you instruct one of our solicitors in Bedminster, you'll receive the care and dedication you deserve from a professional whose priority is to make your life easier.  No matter how complex your issue, our team are passionate about helping people from A to B with minimal fuss, so will work round the clock to secure an outcome that meets your needs.
OUR MAJOR SPONSOR IS…BRISTOL CITY COUNCIL!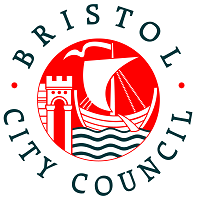 Bristol City Council is the local authority of Bristol, England. The council is a unitary authority, and is unusual in the United Kingdom in that its executive function is controlled by a directly elected mayor of Bristol. Bristol has 35 wards, electing a total of 70 councillors.
INTRODUCING OUR FOUR BAND PARTNERS!
These guys make the music happen.  They sponsor one band each, which means our parade can march along to the best soundtrack in Southville!
NOW TO OUR SPONSORS…
These local businesses and organisations have dug deep to formally Sponsor BWLP!
It takes a lot of help to make the project happen.  Here are our Supporters and Friends, contributing what they can to help us shine a light this winter.
Our Supporters: Boxe, Bristol Pilates Studio, Caraboo Consultancy, Corks, Creative space, Hopper Coffee, Hugos, IDC, MonPote Homes, Occasion cakes, Rare, Storysmith, The Malago, Twig plants, Zara.
Our Friends: Lion stores, Glass Designs, The Pony Bistro, Wyatt & Ackerman, Farahway Arts & Crafts Café.
On behalf of the BWLP Project, the schools, the people of BS3, and the hundreds of children who will get to shine a light this year... thank you, thank you, thank you!
Check out our social for latest news!